Add Drama And Character To Your Walkways
---
Add drama and character to your walkways with a pergola.
Often arched, they gracefully provide a restful passage between separate sections of the garden, a protected passageway between the house and other areas of the property, or act as a landscape focal point.
Made of wood or metal, they are wonderful supports to train rambling and climbing roses, perennial vines such as jasmine, trumpet vines, honeysuckle, and wisteria, or annual vines such as morning glories and scarlet runner beans. When covered, they create a very inviting tunnel drawing visitors right in.
By placing a vase, sculpture, or any other garden ornament at the vanishing point of the pergola, the eye will be naturally drawn to it, giving this element prominent importance.
Placing a few garden benches along this intimate and serene path transforms it into a beautiful and inviting getaway for a contemplative pause.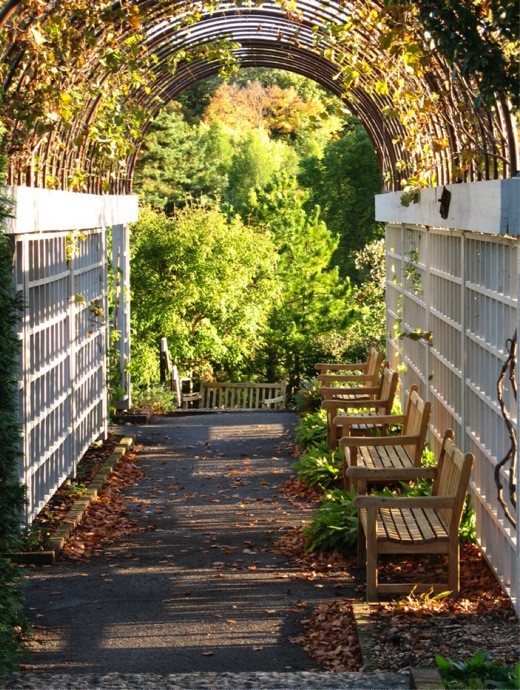 While every effort has been made to describe these plants accurately, please keep in mind that height, bloom time, and color may differ in various climates. The description of these plants has been written based on numerous outside resources.