Plant Family Guides: Sempervivum---Hens-&-Chicks Guides
---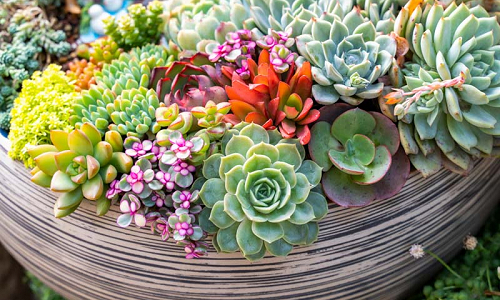 Succulents are a diverse group of plants known for their ability to store water in their leaves, stems, and roots. They are found in a wide range of shapes, sizes, and colors, making them popular choices for indoor and outdoor gardens.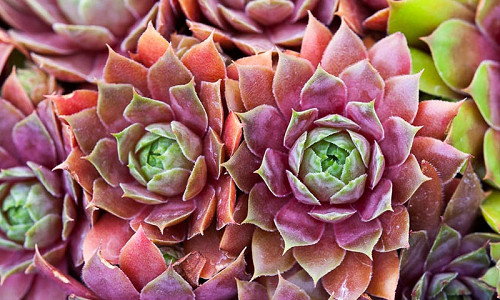 Native to Southern Europe and Western Asia, Sempervivum (Hens and Chicks or Houseleek) is a mat-forming succulent, that produces irresistible, evergreen rosettes of thick, fleshy leaves. Cute but tough, their beauty resides largely in their infinite variations. They are available in a wide range of colors, from light to dark green to brown, pink and purple, either at the tips of the leaves or throughout the whole plant. The leaves may be pointed or rounded, glossy or matte, with a waxy bloom or with downy hairs. Their foliage colors vary with the sun exposure, the seasons and the climate.
Create the garden you've always wanted
You Have Reached The Free Limit, Please Subscribe to Proceed
Join Gardenia.net
Create a membership account to save your garden designs and to view them on any device.
Becoming a contributing member of Gardenia is easy and can be done in just a few minutes. If you provide us with your name, email address and the payment of a modest $25 annual membership fee, you will become a full member, enabling you to design and save up to 25 of your garden design ideas.
Join now and start creating your dream garden!