Register and give your business a lift!
Gardenia is a new platform within the gardening world, created to " connect the dots" between inspiration, products, nurseries, and customers. We believe we are filling a need by providing gardeners and would-be gardeners with exciting plant combinations, assisting them in creating their dream gardens, informing them on plant selections, and helping them create beautiful gardens and spaces in their homes or environments.
We started this website a few years ago and are pleased to report that over 14 million users have visited our website over the past year. We continue to see growing interest and demand from amateurs and experts alike. Gardenia is among the top gardening and landscaping websites in the US, United Kingdom, Canada, and Australia.
Against a modest $50 annual fee, your business will be listed in our Designers directory.
We may also feature some of your favorite landscaping projects if provided with excellent high-resolution images and the list of plants used to create these gardens or beds and borders.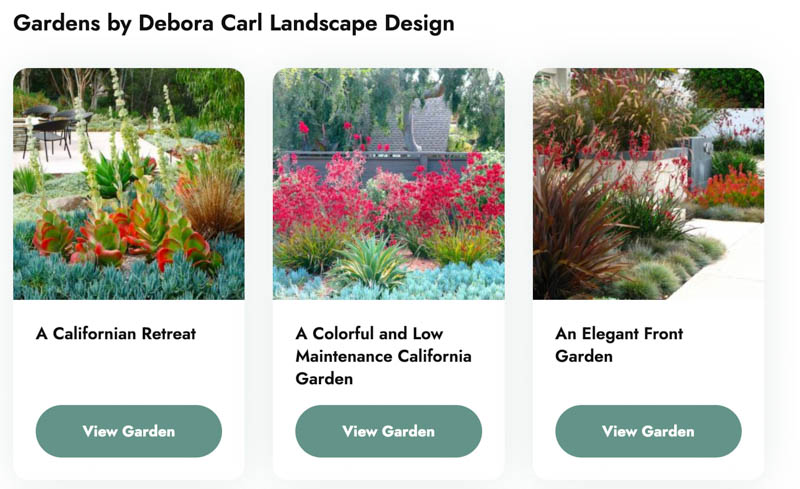 You can try this out without risk or cost. Should you decide later that your needs are not being met, we will remove all your information. We would be sad to see you go but would respect your wishes.
With the hope of a long-lasting partnership,
Isabelle Fleming
Founder / CEO Gardenia
[email protected]
www.gardenia.net