What is Lemongrass?
Lemongrass or Lemon grass (Cymbopogon citratus) is a perennial, tropical grass native to southern India and Sri Lanka. It is widely used in culinary, medicinal, and cosmetic applications due to its aromatic, citrusy scent and numerous health benefits.
Description: Lemongrass features tall, slender, green leaves that grow in clumps. The leaves are long and arching, with sharp edges. The leaves exude a strong lemony fragrance when bruised.
Growth habit: Lemongrass grows in dense clumps, spreading through underground rhizomes. It thrives in warm, sunny locations and well-draining soil.
Size: Mature lemongrass plants can reach heights of 2-4 feet (60-12050 cm) and spread 2-3 feet (60-90 cm) wide.
Flowers: Lemongrass plants produce inconspicuous, greenish-white to pale-yellow flowers on long, slender stalks. However, it rarely flowers when grown outside its native habitat. If lemongrass does flower, it typically occurs in the late summer or early fall.
Hardiness: Lemongrass is best suited for USDA hardiness zones 10-11. In colder climates, it can be grown as an annual or overwintered indoors.
Uses: The fragrant leaves and stalks of lemon grass are commonly used in Asian cuisine, especially in Thai, Vietnamese, and Indonesian dishes. It is often used in soups, curries, and teas. Lemon grass is also valued for its essential oil, which has antibacterial, antifungal, and anti-inflammatory properties. It is used in aromatherapy, cosmetics, and insect repellents.
Toxicity: Lemongrass is generally considered non-toxic and safe for human consumption when used in appropriate amounts in food and drinks. As for pets, lemon grass is considered to be toxic to cats and dogs. Ingestion can cause symptoms such as vomiting, diarrhea, and depression.
Why Should I grow Lemongrass?
Growing lemongrass in your garden or in pots offers several benefits. Here are some reasons why you should consider growing lemon grass:
Culinary uses: Lemongrass imparts a unique, citrusy flavor to many dishes, particularly in Asian cuisine. Fresh lemongrass from your garden provides a more vibrant taste compared to store-bought, dried varieties.
Medicinal properties: Lemongrass has been used in traditional medicine to treat various ailments, such as digestive issues, fever, and inflammation. It is also known to have antimicrobial and antioxidant properties.
Aromatic qualities: The pleasant, lemony scent of lemon grass can be enjoyed in your garden or home. It can also be used as a natural air freshener or in homemade cleaning products.
Insect repellent: Lemongrass contains citronella, a natural insect repellent. Planting lemongrass in your garden or near outdoor living spaces can help deter mosquitoes and other unwanted insects.
Ornamental value: With its tall, slender leaves and graceful arching growth habit, lemon grass adds visual interest and texture to your garden. It can be used as a focal point or planted in groups to create an attractive border.
Easy to grow: Lemongrass is a low-maintenance plant that can thrive in a variety of conditions, including poor soils and drought. It can be grown in the ground or in containers, making it suitable for gardens of all sizes.
Versatile plant: Lemongrass can be grown as a perennial in warmer climates or as an annual in colder regions. If you live in a colder climate, you can also overwinter lemon grass indoors by transferring it to a pot and placing it in a sunny window or under grow lights.
Propagation: Lemongrass is easy to propagate through division or from cuttings, allowing you to expand your plant collection or share it with friends and family.
In summary, growing lemongrass offers numerous benefits, including culinary, medicinal, and aromatic uses, as well as its ornamental value and insect-repellent properties. Its versatility and low-maintenance nature make it an appealing choice for many gardeners.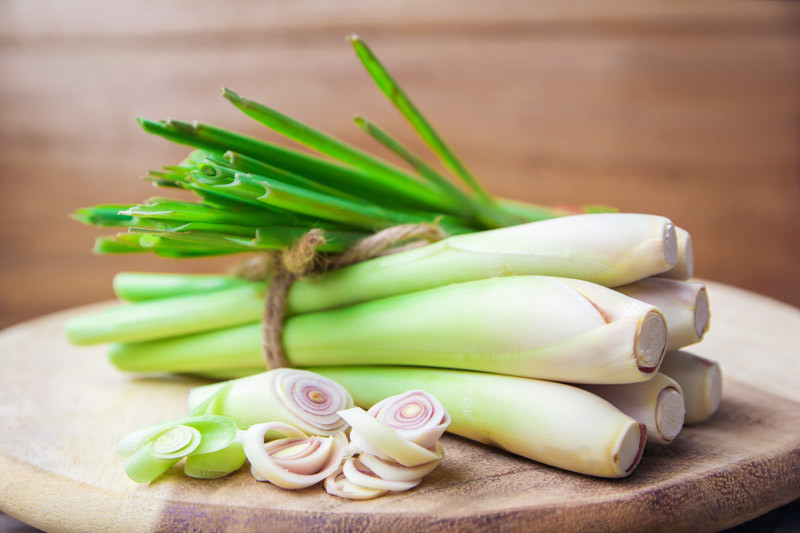 When to Plant?
The best time to plant lemongrass is in the spring after the last frost has passed and soil temperatures have warmed up to at least 60°F (15°C).
If you're starting lemongrass from seeds, sow them indoors 6-8 weeks before the last frost date to give them a head start.
Where to Plant?
When deciding where to plant lemon grass, consider the following factors to ensure the best growing conditions:
Sunlight: Lemon grass thrives in full sun, so choose a location that receives at least 6 hours of direct sunlight per day. It can tolerate some partial shade, but growth may be less vigorous.
Soil: Plant lemon grass in well-draining soil with a slightly acidic to neutral pH (6.0-7.0). You can improve soil quality by amending it with compost or well-rotted manure before planting.
Space: Lemon grass plants can grow quite large, reaching heights of 2-4 feet (60-120 cm) and spreading 2-3 feet (60-90 cm) wide. Ensure that you provide enough space between plants, allowing for at least 2-3 feet (60-90 cm) of separation.
Wind protection: While lemon grass can tolerate windy conditions, it's a good idea to provide some protection from strong winds, especially in areas prone to storms. Plant lemon grass near a fence, wall, or other structure that can provide a windbreak, or consider planting it in a large container that can be moved to a sheltered location if needed.
Accessibility: Since lemon grass is often used for culinary and medicinal purposes, plant it in a location that is easy to access for harvesting. This could be near your kitchen, patio, or along a garden path.
Placement: Lemon grass is a beautiful ornamental grass for herb gardens, borders, along pathways, or containers.
Temperature and humidity: Lemon grass (Cymbopogon citratus) is a tropical plant that thrives in warm temperatures. It grows best in regions with consistently warm temperatures, ideally between 70°F to 90°F (21°C to 32°C) during the growing season.
How to Plant?
Prepare the soil: Amend the planting area with compost or well-rotted manure to improve soil structure, drainage, and nutrient content.
Planting from seeds: Start seeds indoors 6-8 weeks before the last frost date. Sow seeds in seed trays or pots filled with moist seed-starting mix. Lightly cover seeds with soil and keep the soil consistently moist until germination, which typically takes 7-14 days.
Planting from divisions or stalks: If using divisions or stalks, make sure each section has some roots attached. Plant the divisions or stalks about 1-2 inches (2.5-5 cm) deep in the soil, spacing them 2-3 feet (60-90 cm) apart to allow for growth.
Watering: Water your lemon grass plants thoroughly after planting.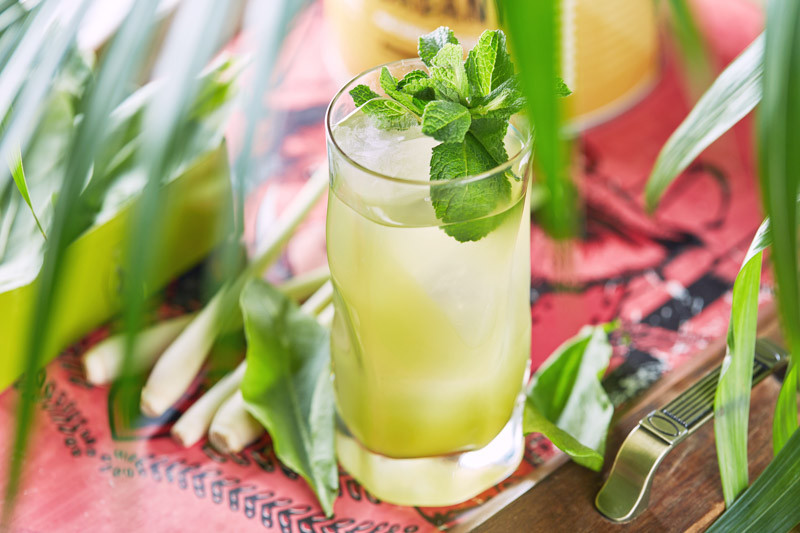 How to Use Lemongrass?
Lemongrass is a versatile herb with a range of culinary, medicinal, and aromatic applications. Here are some ways to use it:
Culinary uses
Soups and curries: Lemongrass is a popular ingredient in many Southeast Asian dishes, such as Thai and Vietnamese soups or curries. Bruise the lemon grass stalks and add them to the dish for a delicate citrus flavor.
Marinades and sauces: Finely chop or grate the tender inner part of the lemon grass stalk and use it in marinades or sauces for meats, fish, or vegetables.
Tea: Make a refreshing lemongrass tea by steeping the chopped or bruised stalks in hot water for a few minutes, then strain and serve. You can also combine lemon grass with other herbs like ginger or mint for additional flavor.
Rice and noodle dishes: Add lemongrass to rice or noodle dishes for a unique flavor profile. Simply bruise the stalks and cook them with the rice or noodles, then remove the stalks before serving.
Medicinal uses
Digestion: Lemon grass tea may help improve digestion and ease symptoms of indigestion, bloating, or constipation.
Anxiety and stress relief: The calming scent of lemon grass may help reduce anxiety and stress. Inhale the aroma of lemongrass essential oil, or enjoy a cup of lemongrass tea to help promote relaxation.
Pain relief: Lemongrass has been used traditionally to relieve pain and inflammation. Apply diluted lemon grass essential oil topically to the affected area or drink lemon grass tea to help alleviate discomfort.
Cold and flu relief: Lemongrass has antimicrobial properties and may help relieve cold and flu symptoms. Brew lemongrass tea with ginger and honey for a soothing drink during illness.
Aromatic uses
Air freshener: Create a natural air freshener by adding a few drops of lemongrass essential oil to a spray bottle filled with water. Use the mixture to freshen up rooms, linens, or upholstery.
Insect repellent: Lemongrass contains citronella, which is a natural insect repellent. Plant lemon grass in your garden to help repel mosquitoes, or use lemon grass essential oil in a diffuser or on a cotton ball to keep insects at bay.
Scented candles or potpourri: Add lemongrass essential oil to homemade candles or potpourri for a refreshing, citrusy scent.
Skincare and beauty
Facial toner: Mix a few drops of lemongrass essential oil with water or witch hazel to create a facial toner that may help balance oily skin and minimize pores.
Hair care: Lemongrass is believed to help strengthen hair follicles and promote healthy hair growth. Add a few drops of lemongrass essential oil to your shampoo or conditioner, or create a hair rinse by steeping lemongrass in hot water, allowing it to cool, and then using it as a final rinse after shampooing.
Massage oil: Combine lemongrass essential oil with a carrier oil, such as almond or jojoba oil, to create a soothing massage oil that can help relax muscles and ease tension.
Bath soak: Add a few drops of lemongrass essential oil to your bathwater for a relaxing and rejuvenating soak.
Remember to always dilute lemongrass essential oil with a carrier oil or water before applying it to your skin or using it in recipes, as it can be irritating if used undiluted. Additionally, if you are pregnant, nursing, or have any medical conditions, consult a healthcare professional before using lemongrass or its essential oil.
By incorporating lemongrass into your daily life, you can enjoy its unique flavor, aroma, and potential health benefits.
Lemongrass Care
Caring for lemongrass is relatively simple and involves the following steps to ensure healthy growth:
Watering: Water lemongrass consistently, keeping the soil evenly moist but not waterlogged. Established plants can tolerate some drought, but they will thrive with regular watering. Be cautious not to over-water, as this can lead to root rot.
Fertilizing: Apply a balanced, slow-release fertilizer every 4-6 weeks during the growing season to promote healthy growth. Avoid over-fertilizing, as excessive nutrients can result in excessive leaf growth at the expense of the flavorful stalks.
Mulching: Add a layer of organic mulch, like straw or shredded bark, around the base of your lemongrass plants to help conserve moisture, suppress weeds, and maintain a consistent soil temperature.
Pruning: Regularly remove any yellow or dead leaves to maintain a tidy appearance and encourage new growth. Prune lemongrass plants to control their size and shape, if desired.
Harvesting: Harvest lemongrass stalks by cutting them near the base of the plant when they are about 1/2 inch (1.25 cm) in diameter. You can harvest the outer stalks as needed, allowing the center of the plant to continue growing.
Pest and disease control: Monitor your lemongrass plants for signs of pests or diseases. Common issues include aphids, spider mites, and rust. Address any problems promptly using appropriate treatments, such as insecticidal soap or fungicides, to maintain plant health.
Overwintering: In USDA hardiness zones 10-11, lemongrass can be grown as a perennial and will survive outdoors year-round. In colder climates (zones 1-9), lemongrass should be treated as an annual or moved indoors during the winter months. To overwinter lemongrass indoors, transfer it to a pot and place it in a sunny window or under grow lights. Keep the soil slightly moist, and reduce fertilizing until you move the plant back outside in the spring.
Propagation: Lemongrass can be easily propagated by seed, division or from cuttings. Propagate by seed sown at 55-65°F (13-18°C) in early spring. To propagate by division, simply separate a clump with some roots attached and replant it in a new location or pot. To propagate from cuttings, remove a healthy stalk with some roots attached, plant it in moist soil, and keep the soil moist until new growth appears.
By following these care guidelines, you can maintain a healthy and productive lemongrass plant in your garden or indoors in a container, enjoying its unique flavor and aroma for years to come.
While every effort has been made to describe these plants accurately, please keep in mind that height, bloom time, and color may differ in various climates. The description of these plants has been written based on numerous outside resources.