What is Heart Rot?
Heart rot is a type of fungal disease that affects the heartwood of trees, which is the older, non-living central wood of the tree. Heart rot can be a significant disease in older or damaged trees and can lead to structural instability and tree death.
Heart rot affects a wide range of tree species, including oaks, maples, birches, firs, and many others. The disease is most prevalent in areas with high rainfall and humidity, as these conditions promote fungal growth.
Types of Heart Rot
Many types of heart rot are caused by different fungal species. Some of the more common types include:
White Rot: The fungus breaks down the lignin and cellulose in the heartwood, causing it to become white and stringy or spongy. It affects a wide range of broadleaf tree species, including oaks, birches, beeches, and willows. In coniferous trees, it's caused by fungi from the genus Phellinus and affects species such as pines, firs, hemlocks, and spruces.
Brown Rot: The fungus affects the cellulose in wood, leaving behind the brown lignin. The affected wood is dry and crumbly. This rot affects conifers, including pines, firs, and spruces. It's also seen in some hardwood species like oaks and poplars.
Soft Rot: It is often caused by bacteria or fungi and results in the wood becoming soft and spongy. It primarily affects hardwoods, especially trees growing in wet environments. Willow, poplar, and birch trees are particularly susceptible.
Charcoal Rot:  This type of rot mainly affects the sapwood but can also penetrate the heartwood in some tree species. It affects a wide variety of trees, including oak, maple, and ash, as well as many fruit trees.
Heart Rot of Palms: This is caused by the fungus Ganoderma zonatum, which affects a wide variety of palm trees.
Red Heart Rot: Also known as red rot, this disease primarily affects the heartwood of hardwood trees such as oak, elm, and maple. The fungi causing red heart rot, including the species Phellinus pini, penetrate the tree through wounds or broken branches, producing decay that turns the wood reddish-brown.
Red Ring Rot: Red ring rot is caused by the fungus Porodaedalea pini and primarily affects conifers like pines, firs, and spruces. The decay, as the name implies, forms a reddish ring in the heartwood of the tree. The tree's growth rings can become cracked and dark red or brown as the fungus progresses.
White Pocket Rot: White pocket rot is a type of heart rot caused by various fungi, including species in the Phellinus and Fomitopsis genera. The name "white pocket" comes from the white, spongy or stringy pockets of decay in the tree's heartwood. It is common in hardwoods like oak, ash, and beech, but some species of fungi can also affect conifers.
It's important to remember that these fungi are typically opportunistic and mostly affect trees that are already stressed or injured. Maintaining the overall health of trees and avoiding unnecessary wounding can help prevent these diseases.
What are the Symptoms?
External symptoms of heart rot can be difficult to detect, especially in early stages of the disease. Potential signs include conks (fruiting bodies of the fungus) growing on the tree, often at the site of an old injury or branch removal. On the inside, the wood becomes discolored and degrades, which can sometimes be seen in fallen trees or during tree removal.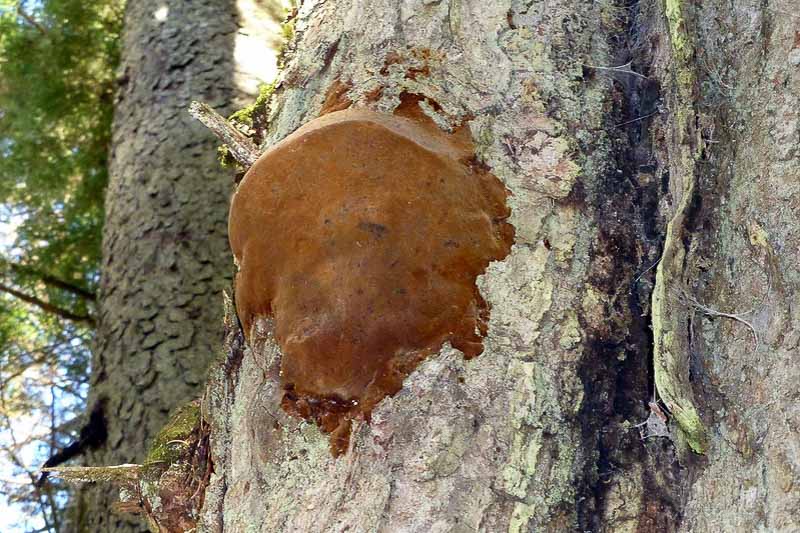 What Causes Heart Rot?
Heart rot is primarily caused by fungal pathogens. These fungi usually enter the tree through wounds or broken branches. Once inside, they start decomposing the heartwood of the tree, which is not protected by the tree's immune system as it consists of dead cells.
Damage and Detection
Heart rot can severely damage trees, leading to structural instability and potentially tree death. As the disease progresses, trees can become more susceptible to windthrow and other types of damage. Detection typically involves looking for external signs of the disease, such as conks, or using specialized tools to assess the internal health of the tree.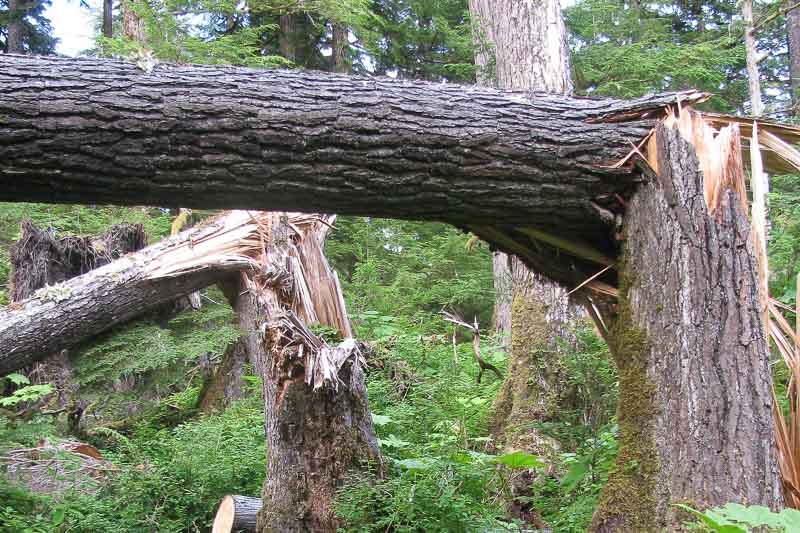 How to Prevent Heart Rot?
Preventing heart rot is generally about maintaining the health and vitality of your trees, as well as minimizing damage that could provide entry points for the fungi causing heart rot. Here are a few strategies:
Proper Pruning: Avoid unnecessary wounding of trees, like improper pruning, as wounds can serve as entry points for fungi. When you prune, do it correctly and at the right time of the year to promote quick healing of the cuts.
Tree Health: Maintain overall tree health by providing proper irrigation, fertilization, and soil management. Healthy trees are more resistant to diseases and pests.
Planting Location: Plant trees in suitable locations considering their specific needs for light, soil type, and moisture. The right conditions will help the tree grow strong and be more resistant to diseases.
Tree Selection: When possible, choose tree species known to be resistant to heart rot for planting, especially in areas where this disease has been a problem in the past.
Professional Inspection: Regularly inspect trees for signs of disease or damage, and consider having a professional arborist check mature trees, especially if they are near buildings or places where falling branches could cause damage or injury.
Tree Wound Management: If a tree is wounded, either by storm damage or by a pruning cut, take care of the wound to help it heal properly and minimize the chance of fungi entering the tree.
Remember that it's not always possible to prevent heart rot completely, especially in older trees. If a tree is severely affected by heart rot, it may be best to remove it to prevent the disease from spreading and to eliminate a potential hazard.
While every effort has been made to describe these plants accurately, please keep in mind that height, bloom time, and color may differ in various climates. The description of these plants has been written based on numerous outside resources.