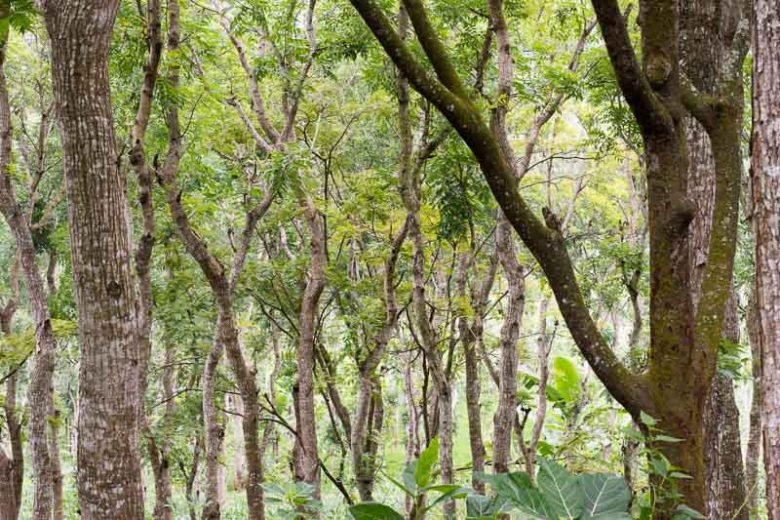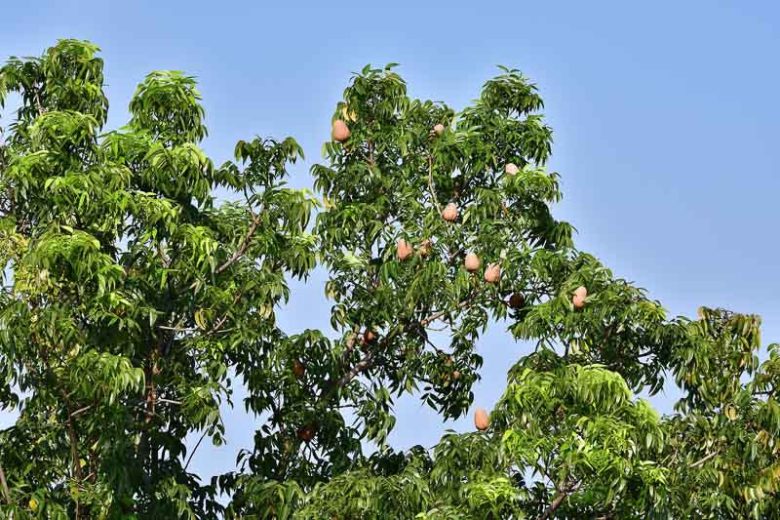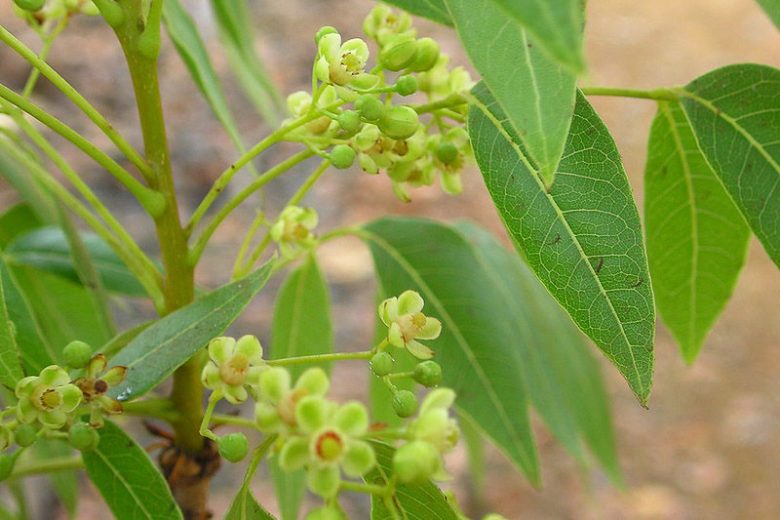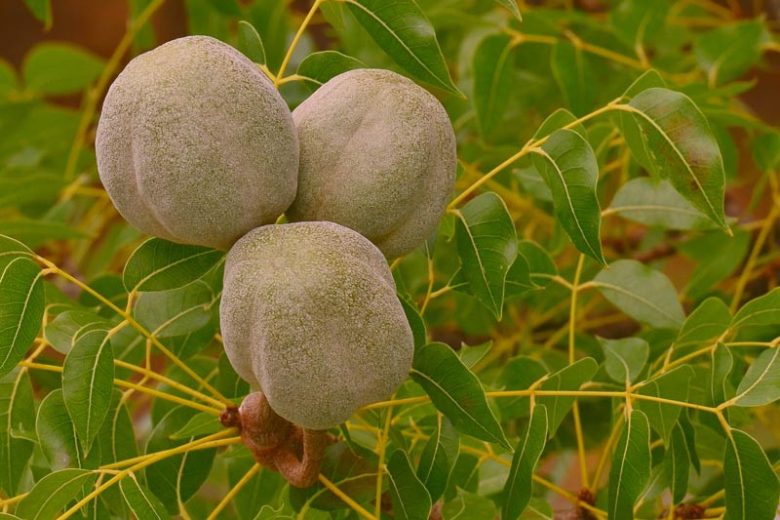 One of south Florida's most popular street or yard trees, Swietenia mahagoni (West Indian Mahogany) is a large, semi-evergreen tree, with a dense, rounded canopy of compound deep green leaves with 4-8 leaflets. The foliage is nearly evergreen since it drops leaves in early spring as the new leaves are emerging. Gray and smooth in youth, the bark becomes dark gray, rough and scaly with age, flaking off to reveal red patches. In spring, inconspicuous pale greenish flowers emerge in clusters on axillary panicles. They attract small butterflies and moths. They are followed by large, brown, woody fruit capsules, 5 in. long (12 cm), that hang from slender stalks in winter and split while still on the tree to release winged seeds. Native to South Florida and islands in the Caribbean, West Indian Mahogany is noted for its resistance to strong winds (hurricane), drought, and neglect. Once established, it requires little attention. Long-lived (over 100 years) and fast-growing, West Indian Mahogany makes a beautiful specimen plant with its wonderful bark and a good shade tree in the hot summer months. Exploited for its heavy, dark reddish-brown wood which is a premier wood for cabinetry, quality furniture, musical instruments, shipbuilding, trim and veneer, West Indian Mahogany has decreased in number over the last several centuries. It is listed as threatened in the Preservation of Native Flora of Florida Act. It is the national tree of the Dominican Republic.
Grows up to 40-80 ft. tall (12-24 m) and 30-60 ft. wide (9-18 m).
Performs best in full sun in deep, organically rich, well-drained soils. Tolerates drought, occasional/brief inundation, salty wind but not direct salt spray.
No serious pest or disease issues. Keep an eye out for tent caterpillars, web worms, coffee tree beetles, borers and scale.
Prune and train the tree while it is young to develop a strong structure. Be sure the tree is maintained with a central leader as multiple leaders would reduce the wind and storm tolerance of the tree. Do not allow branches to grow larger than about two-thirds the diameter of the trunk. This will increase the life span of the tree.
Roots can raise sidewalks and curbs when planted only 5-6 feet away. Root deflectors and barriers are recommended.
Propagated by seed.
Native to South Florida and islands in the Caribbean including the Bahamas, Cuba, Jamaica, and Hispaniola.
Requirements
Hardiness
10 - 11

Plant Type
Trees
Plant Family
Meliaceae
Exposure
Full Sun
Season of Interest
Spring (Early, Mid, Late)
Summer (Early, Mid, Late)
Fall
Winter

Height
40' - 80'
(12m - 24m)
Spread
30' - 60'
(9m - 18m)
Maintenance
Low
Water Needs
Average
Soil Type
Clay, Loam, Sand
Soil pH
Acid, Alkaline, Neutral
Soil Drainage
Moist but Well-Drained
Characteristics
Showy, Evergreen, Semi-Evergreen, Fruit & Berries
Native Plants
Florida, Southeast, United States
Tolerance
Drought
Attracts
Butterflies
Chuck Wagner, pisitpong2017, koifish, Shutterstock, Lalithamba, Forest and Kim Starr, Flickr
While every effort has been made to describe these plants accurately, please keep in mind that height, bloom time, and color may differ in various climates. The description of these plants has been written based on numerous outside resources.