Give interest or charm to your sideyard! Here is a wonderful idea created by Integration Design studio: a path where terracotta tiles alternate with grass, becoming an "artwork" in the garden. It is handsomely complemented with metal arches covered with lush vines, that invite and entice people into a special area (a water feature in this case) and provide vertical depth. Easy to realize and extremely attractive!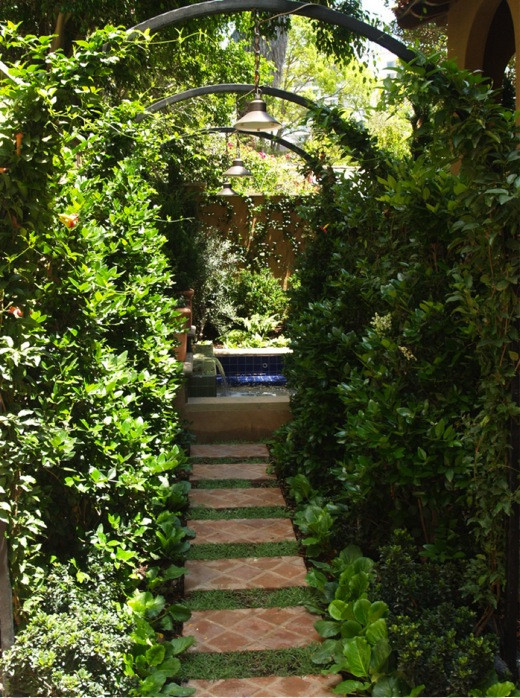 Path to a secret garden? – Integration Design Studio
At the end of this path, is a fabulous Spanish Colonial Revival-style fountain, where the sound of falling water is as soothing and enchanting as the vivid colors of the decorative and exquisite Malibu ceramic tiles.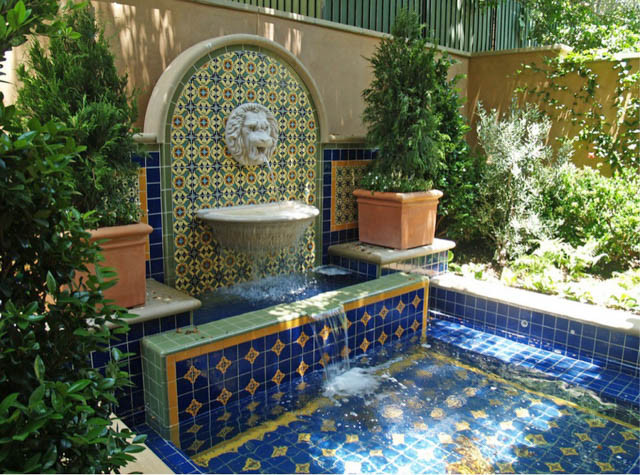 A fabulous fountain – Integration Design Studio
While every effort has been made to describe these plants accurately, please keep in mind that height, bloom time, and color may differ in various climates. The description of these plants has been written based on numerous outside resources.