What is Twig Blight?
Twig blight is a term that describes a symptom of plant disease where the twigs and small branches of a plant die back from the tips. Various fungi and bacteria can cause this condition, often due to stressors such as drought, poor nutrition, and damage.
Types of Twig Blight
There are many types of twig blight, each associated with different pathogenic organisms. Some examples include: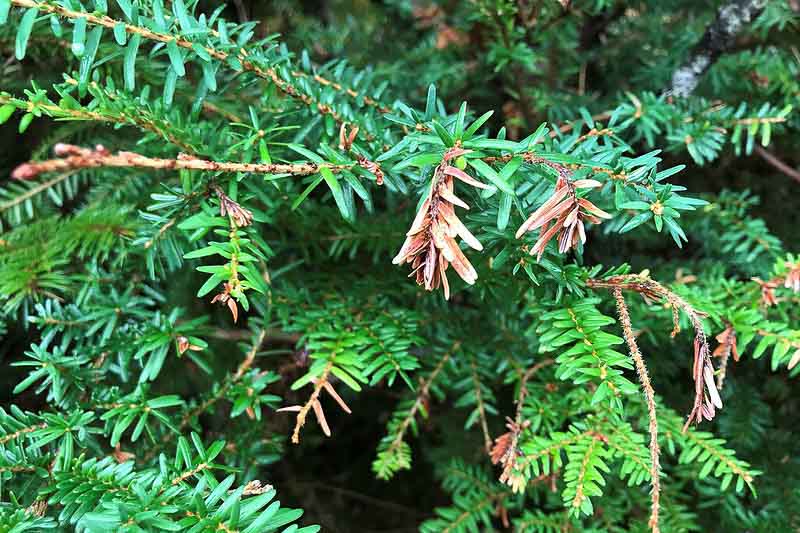 What are the Symptoms?
The primary symptom of twig blight is the dieback of twigs and small branches, typically starting at the tip and progressing downwards. Leaves on the affected branches may wilt, turn brown or black, and often remain attached. In some cases, cankers (sunken, diseased areas of bark) may form, and there may be visible signs of the pathogen, such as fruiting bodies or spore masses.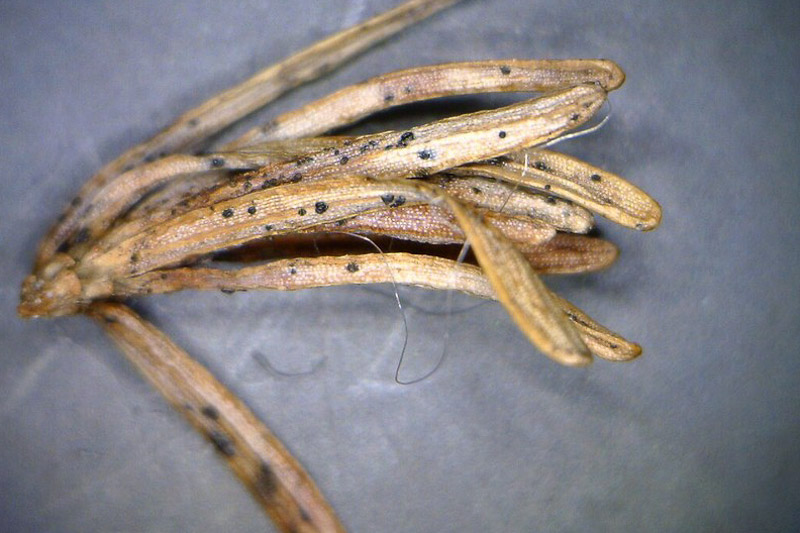 What causes Twig Blight?
Twig blight in plants can be caused by a number of different fungal pathogens. These fungi typically enter the plant through wounds or natural openings and then proliferate, causing damage to the plant tissues. Here are some common causes of twig blight:
Fungal Pathogens: The most common causes of twig blight are various types of fungi. These include Botrytis cinerea (Botrytis blight), Sirococcus strobilinus (Sirococcus blight), Monilinia species (Monilinia blight), and many others. Each type of fungus has its preferred host plants and environmental conditions.
Environmental Conditions: The development and severity of twig blight is often influenced by environmental conditions. Many fungi that cause twig blight thrive in cool, wet conditions. Extended periods of wet weather, especially in the spring, can encourage the development and spread of these diseases.
Plant Stress: Plants under stress from other factors are often more susceptible to diseases, including twig blight. This can include stress from pests, poor nutrition, improper watering, and other poor growing conditions.
Poor Air Circulation: Dense plantings or areas with poor air circulation can create a microclimate that is more conducive to the development and spread of twig blight. This is because the foliage stays wet for longer periods of time, which encourages fungal growth.
Damage and Detection
The damage caused by twig blight ranges from cosmetic, affecting the plant's appearance, to potentially lethal if the disease becomes severe. Detection usually involves observing the characteristic symptoms and may be confirmed through laboratory testing if necessary.
How to Prevent Twig Blight?
Preventing twig blight involves both proactive and reactive measures to reduce the spread of the fungal pathogens responsible for the disease. Here are some strategies:
Proper Planting and Spacing: Ensure adequate spacing between plants to allow for proper air circulation, which helps to quickly dry foliage and reduce conditions favorable for fungal development.
Proper Watering: Avoid overhead watering, which can contribute to wet foliage. Instead, water at the base of the plant to keep the foliage as dry as possible. Try to water in the morning so that any water that does get on the leaves can evaporate during the day.
Pruning: Regularly prune and dispose of any infected branches or twigs to prevent the spread of the fungus. Also, prune to thin out dense canopies and improve air circulation.
Sanitation: Regularly clean up and dispose of fallen leaves, twigs, or other debris that could harbor the fungus. This is especially important in the fall and before new growth starts in the spring.
Resistant Varieties: If twig blight is a recurring problem, consider replacing susceptible plants with resistant varieties or species.
Plant Health: Maintain plant health through proper fertilization and pest control. A healthy plant is less susceptible to diseases and better able to recover if infected.
Fungicides: Preventative fungicides can be used when conditions favor disease development, or the disease has been a problem in previous years. Be sure to use products labeled to control twig blight on the specific plant species.
Remember, it is easier to prevent twig blight than to control it once it has been established. Implementing these strategies can greatly reduce the risk of infection.
While every effort has been made to describe these plants accurately, please keep in mind that height, bloom time, and color may differ in various climates. The description of these plants has been written based on numerous outside resources.