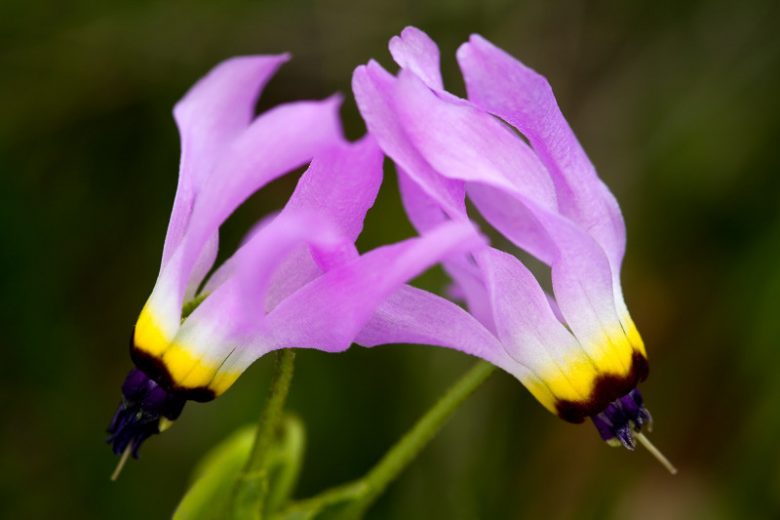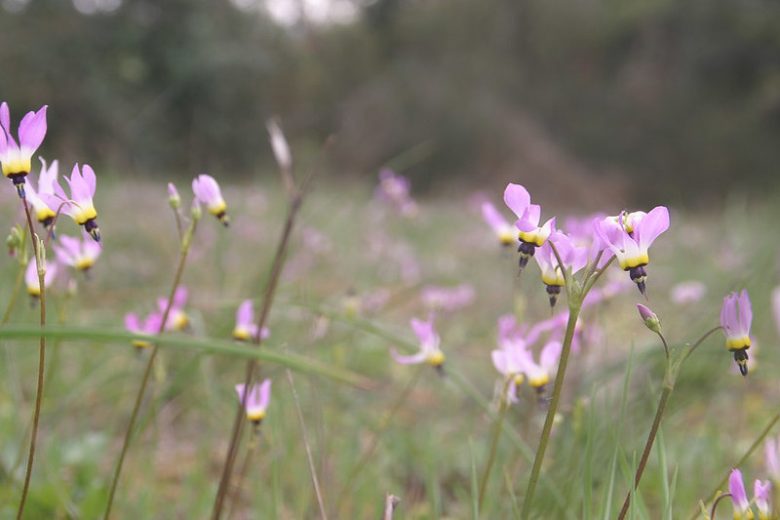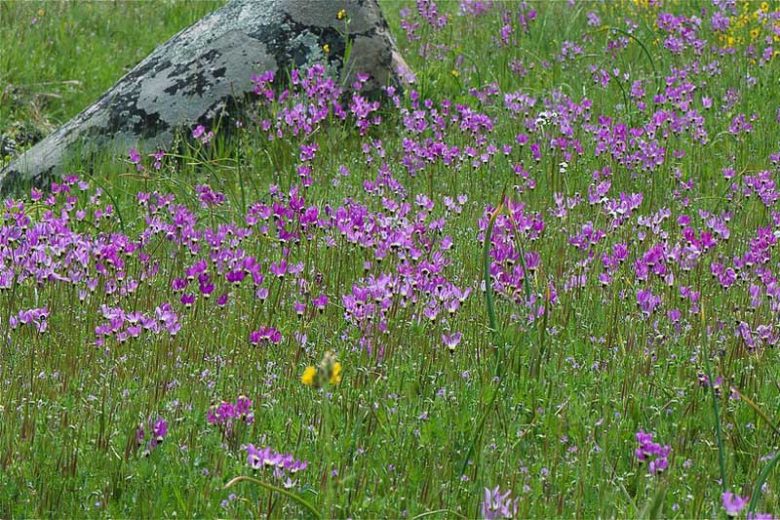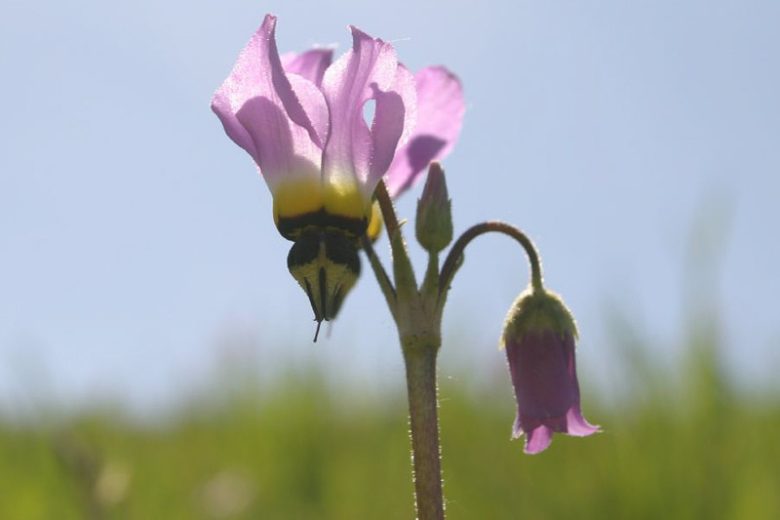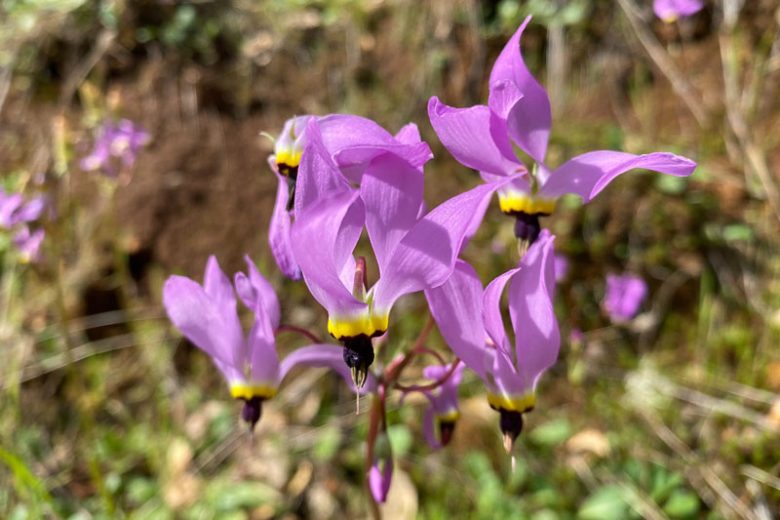 Dodecatheon clevelandii (Padre's Shooting Star) is a clump-forming perennial boasting umbels of 2-16 brilliant magenta to white flowers, 1 in. long (2 cm), resembling cyclamen blooms. Each delicate flower has 4-5 swept-back petals adorned with a white collar at their base and a yellow ring, under which five stamens join to form a downward-pointing beak. Blooming from winter to mid-spring, the charming blossoms are borne on upright, leafless, flower scapes that rise from a basal rosette of broad, rounded, light-green leaves. The entire plant dies down by midsummer, but it comes back with the rains. Padre's Shooting Star is one of the most beautiful spring wildflowers. A colony of these plants in bloom is a sight to behold. A delightful addition to any garden.
Grows up to 12 in. tall (30 cm) and 4 in. wide (10 cm).
Performs best in full sun or part shade in nutrient-rich, well-drained soils. Tolerates clay soils. Needs moisture during the growing season and dry conditions when dormant in summer.
Excellent choice for beds and borders, underplanting shrubs and roses, cottage gardens, woodland gardens, or rock gardens.
No serious pest or disease issues. Keep an eye out for slugs and snails.
Propagate by root division or seed. Plant seeds preferably in fall. Seedlings take four or more years to mature and flower. Rootstocks should be divided in fall, making sure each piece has at least one bud.
Native to California and Baja California.
Alternative Plants to Consider
Recommended Companion Plants
South12th Photography, Lisa Parsons, Shutterstock, Jerry Kirkhart, Joe Decruyenaere, Tom Hilton
While every effort has been made to describe these plants accurately, please keep in mind that height, bloom time, and color may differ in various climates. The description of these plants has been written based on numerous outside resources.
Requirements
How Many Plants
Do I Need?
Not sure which Dodecatheon (Shooting Star) to pick?
Compare Now