Embracing the Beauty of the Redbud Tree
The Redbud tree, belonging to the genus Cercis, is a captivating addition to any landscape, heralding spring with its profusion of vibrant, pink to purple flowers that bloom directly on branches before the foliage emerges.
This small to medium-sized deciduous tree exhibits a multi-branched, spreading habit, creating a graceful, rounded canopy that provides dappled shade, perfect for understory planting. Leaves are heart-shaped, adding a soft texture to the garden throughout the growing season, transitioning to striking yellow hues in fall.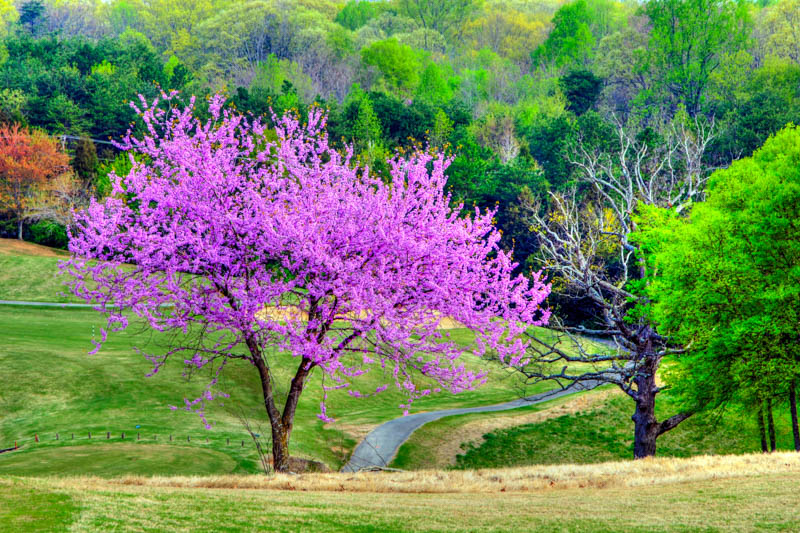 Eastern Redbud (Cercic canadensis)
Redbuds are known for their adaptability, thriving in a variety of soil types, as long as they are well-drained. Their resilience, paired with their ornamental appeal, makes Redbuds a favored choice among gardeners.
They also play a vital role in supporting local ecosystems, attracting many pollinators, such as bees, and serving as a host plant for several butterfly species, thereby contributing to biodiversity in the garden.
Redbud Tree: Pest Issues
Redbud trees, with their striking blooms and unique form, are generally resilient but can occasionally fall prey to pest issues. Common culprits include scale insects, which suck sap from the branches, and leafhoppers that feed on the foliage, potentially transmitting diseases. Caterpillars might chew on the leaves, causing aesthetic damage. Ensuring proper care and monitoring for early signs of infestation can help maintain the tree's vigor.
While every effort has been made to describe these plants accurately, please keep in mind that height, bloom time, and color may differ in various climates. The description of these plants has been written based on numerous outside resources.