Hawthorn: A Flowering Ornamental Tree
Hawthorn, belonging to the genus Crataegus, encompasses a group of deciduous shrubs and trees prized for their deep green foliage, clusters of creamy white or pink, scented flowers in spring, and bright, berry-like fruits called haws that often persist into winter.
Native across temperate regions of the Northern Hemisphere, hawthorns are versatile, thriving in various soil types, though they prefer well-drained conditions and full sun to partial shade.
Their dense, thorny nature makes them excellent choices for privacy hedges or windbreaks, while their ornamental attributes, including spectacular fall foliage, add aesthetic value. The haws are a boon for wildlife, attracting birds and small mammals.
In addition to their ecological benefits, hawthorns are steeped in folklore and have been used in traditional medicine, particularly the berries, for heart-related conditions.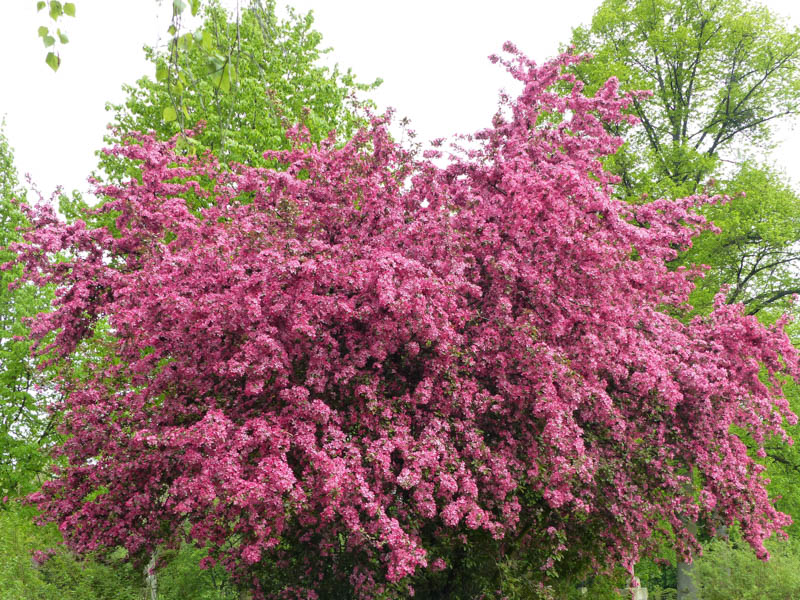 Cratategus laevigata 'Paul Scarlet'
Despite their hardiness, hawthorns are susceptible to certain pests and diseases, so proper care is essential.
Hawthorn: Leave Symptoms
Hawthorn leaves can exhibit various symptoms, including browning, curling, and spots. These issues often result from pests, diseases, or environmental stressors.
Dots, blotches or spots on leaves
Portions of leaves are absent or damaged
Leaves wilted and discolored
Hawthorn: Trunk and Branch Symptoms
Hawthorn trunk or branch issues can manifest as holes, cracks, discolored areas, dead twigs and branches, often indicative of fungal diseases or pest infestations.
Holes in branches or trunk
Discolored or cracked bark
Dead branches and twigs
Hawthorn: Fruit and Flower Symptoms
Fruit deformed or with unusual growths
Discolored flowers
While every effort has been made to describe these plants accurately, please keep in mind that height, bloom time, and color may differ in various climates. The description of these plants has been written based on numerous outside resources.