What is Bougainvillea?
Bougainvillea is a genus of flowering plants native to South America, particularly Brazil, Peru, and Argentina. It belongs to the Nyctaginaceae family and is widely known for its vibrant, colorful bracts and rapid growth. Bougainvillea is named after French explorer and botanist Louis Antoine de Bougainville, who encountered the plant during his voyage around the world in the 18th century.
Description: Bougainvillea is a thorny, evergreen climbing shrub known for its vibrant and colorful bracts, which are modified leaves that surround the tiny, tubular white or yellow flowers.
Growth Habit: This vigorous grower has a sprawling and climbing habit, with the ability to reach great heights and widths when supported by structures like walls, trellises, or pergolas.
Size: Depending on the species or variety, Bougainvillea can grow from 3 to 40 feet (0.9-12 meters) tall and 6 to 20 feet (1.8-6 meters) wide.
Flowers: The true flowers are small and tubular, usually white or yellow, surrounded by the more noticeable and showy bracts in shades of pink, magenta, purple, red, orange, or white.
Blooming Season: The plant typically blooms from spring through fall, with the most abundant flowering occurring during warmer months.
Hardiness: Bougainvillea is a tropical plant and is best suited to USDA hardiness zones 10-11 but will survive in Zone 9 if protected. It is not frost-tolerant, and the minimum temperature that this climber can tolerate is around 40°F (4°C).
Uses: It is widely used as an ornamental plant in gardens, patios, and public spaces, often grown on trellises, fences, or walls to create a colorful and lush display.
Toxicity: Bougainvillea's sap can be mildly toxic and irritating to the skin and eyes. It is generally considered safe for pets and humans if not ingested.
Deer: The plant's thorny stems serve as a natural deterrent to deer, making it less likely to be damaged by these animals.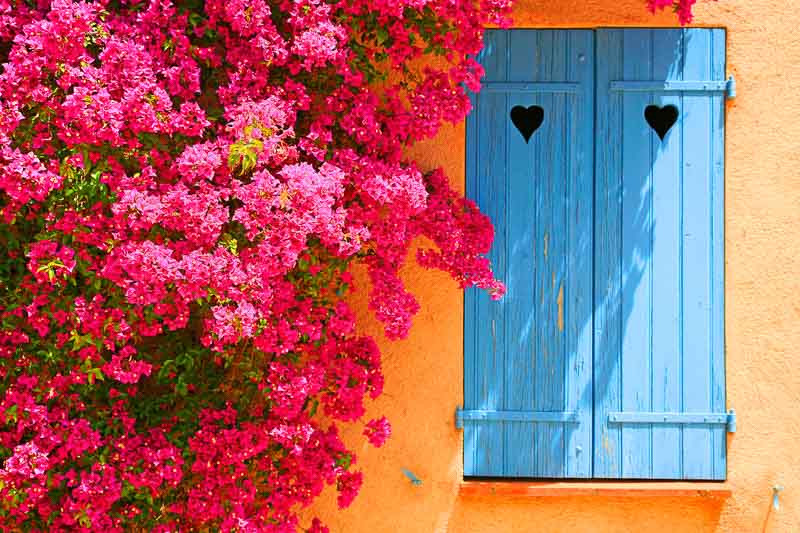 Why Should I Grow Bougainvillea?
There are several reasons to consider growing Bougainvillea in your garden or landscape:
Vibrant colors: Bougainvillea is known for its striking and colorful bracts, which come in a variety of shades, including pink, magenta, purple, red, orange, and white. These vivid colors can instantly brighten up your garden, patio, or outdoor space.
Versatility: Bougainvillea can be grown in various ways, such as on trellises, walls, fences, or pergolas, creating a lush and colorful display. It can also be cultivated as a potted plant, making it suitable for both indoor and outdoor settings.
Drought-tolerance: Once established, Bougainvillea is relatively drought-tolerant and can withstand periods of low water availability, making it an excellent choice for gardens in arid or water-conscious areas.
Low maintenance: Bougainvillea is a low-maintenance plant requiring minimal care once established.
Attracts pollinators: The nectar-rich flowers attract hummingbirds and butterflies, promoting a healthy ecosystem and adding to the overall beauty and diversity of your garden.
Fast growth: Bougainvillea is a vigorous grower that can cover a large area in a relatively short time, making it an excellent choice for adding quick color and coverage to a space.
Evergreen foliage: In milder climates, Bougainvillea retains its foliage year-round, providing greenery and visual interest even when not in bloom.
Overall, Bougainvillea offers a combination of visual appeal, versatility, and low maintenance, making it an attractive addition to any garden or landscape.
While every effort has been made to describe these plants accurately, please keep in mind that height, bloom time, and color may differ in various climates. The description of these plants has been written based on numerous outside resources.