Chrysanthemum: Fall's Floral Gem
Chrysanthemums, often called "mums," are iconic fall-blooming plants known for their vibrant colors. They display a dense, bushy habit, making them ideal for both gardens and container plantings.
Originating from Asia, these perennials are hardy in zones 5-9, with some cultivars adapted for chillier climates. Their flowers present a spectacular range from sunny yellows to deep burgundies and from simple daisy-like petals to complex spider and pompom forms.
Beyond their ornamental appeal, chrysanthemums have traditional medicinal uses, especially in Asian cultures, where chrysanthemum tea is praised for its health benefits. Additionally, certain species have insecticidal properties, making them beneficial for natural pest control.
Culturally, they hold significant symbolic value representing longevity and rejuvenation. Whether you're looking for a burst of color in autumn gardens, a natural remedy, or a means of pest deterrence, chrysanthemums offer a plethora of advantages.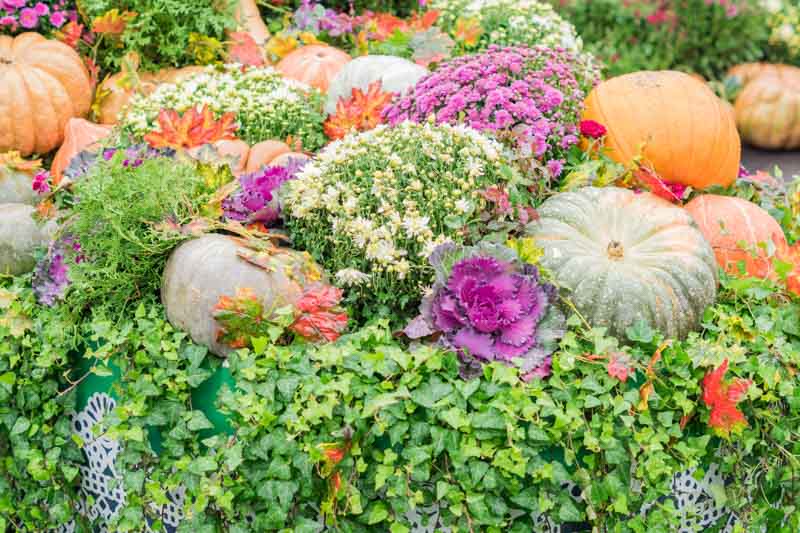 Chrysanthemum – Common Problems
Bud Blast
Symptoms: Buds turn brown and shrivel up before opening; sometimes, buds drop off or fail to develop into flowers.
Causes: Fungal diseases, incorrect watering, pest damage, improper fertilization, sudden temperature fluctuations.
Treatment: Use appropriate fungicides, ensure consistent watering, treat for pests, use balanced fertilizers, maintain consistent growing conditions.
Symptoms: Pale green spots on the upper leaf surface that evolve into white or yellowish pustules on the underside. Leaves may curl, twist, or deform.
Causes: Fungus Puccinia horiana.
Treatment: Apply fungicides, remove infected parts, avoid overhead watering, grow resistant varieties.
Symptoms: Dark spots on leaves which can be surrounded by a yellow halo.
Causes: Fungi such as Septoria and Alternaria.
Treatment: Apply fungicides, remove and destroy infected leaves, avoid overhead watering.
Symptoms: Small green or black insects on the underside of leaves; sticky honeydew residue leading to sooty mold.
Causes: Infestation of aphid pests.
Treatment: Use insecticidal soaps, neem oil, or introduce natural predators like ladybugs.
Symptoms: Yellowing leaves, wilting, and stunted growth. Roots may appear black and decayed.
Causes: Overwatering or poorly draining soil leading to fungal infections.
Treatment: Improve soil drainage, reduce watering frequency, and use fungicides.
Symptoms: White, powdery substance on leaves and stems.
Causes: Fungal infection favored by high humidity.
Treatment: Apply fungicides, improve air circulation, avoid overhead watering.
Symptoms: Dark, sunken lesions on the stem near the soil, leading to wilting and plant death.
Causes: Soil-borne fungus Sclerotium rolfsii.
Treatment: Apply appropriate fungicides, practice crop rotation, and avoid planting chrysanthemums in infected soil.
Symptoms: Yellow stippling on leaves, fine webbing on the plant, and tiny mites.
Causes: Infestation of spider mites, especially in hot, dry conditions.
Treatment: Introduce natural predators, use miticides, or regularly spray water to knock off mites.
Symptoms: Round, wart-like growths on roots and at the base of the stem.
Causes: Bacterial infection.
Treatment: Remove and destroy affected plants, sterilize tools, and avoid planting in infected areas.
Symptoms: Discolored, distorted flower heads and leaves.
Causes: Damage from the tarnished plant bug feeding.
Treatment: Use insecticidal soaps, sticky traps, or introduce natural predators.
To reduce the chance of these issues, practice good garden hygiene, ensure proper spacing, use resistant varieties when available, and monitor plants regularly for signs of problems.
While every effort has been made to describe these plants accurately, please keep in mind that height, bloom time, and color may differ in various climates. The description of these plants has been written based on numerous outside resources.