Florida is divided into four main ecological regions: the East Gulf Coastal Plain, the South Atlantic Coastal Plain, Florida Peninsula, and Tropical Florida. Unique in topography, soil depth, pH, elevation, light, and hydrology, each region provides a rich variety of ecological habitats, supporting many native plant species.
Noted for its warm to hot, humid, maritime climate, North Florida is in USDA zones 8a, 8b, and a little of 9a.
It encompasses a portion of the East Gulf Coastal Plain (which includes portions of Georgia, Florida, Alabama, Mississippi, and Louisiana) and a portion of the South Atlantic Coastal Plain.
These ecoregions range from coastal dunes and marshes, pine flatwoods and savannas, and expansive upland and bottomland hardwood forests.
Pinelands are dominant over most of the landscape and support a great diversity of plant and animal species. While the pineland ecosystem used to dominate several ecoregions from southeastern Virginia to eastern Texas, it has now been reduced to less than five percent of its former range, making it one of the most endangered landscapes in North America. Aquatic systems have been severely affected by hydrologic alterations, pollution, and the introduction of non-native species.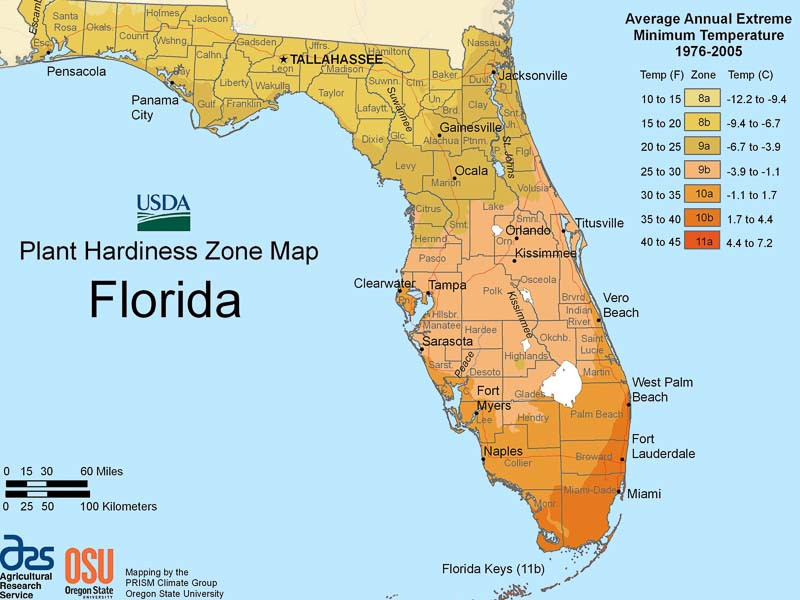 According to the U.S. Forest Service, Invasive species have contributed to the decline of 42% of U.S. endangered and threatened species, and 18% of U.S. endangered or threatened species. Invasive species compete directly with native species for moisture, sunlight, nutrients, and space. They displace and alter native plant communities, degrade wildlife habitat and water quality, and potentially lead to increased soil erosion.
The federal government has estimated that nearly 25 percent of the 20,000 plant species native to North America are at risk of extinction, many of these through habitat loss. You can help reverse this trend by planting great native plants in your garden.
A plant is considered native if it has occurred naturally in a particular region or ecosystem without human introduction. There are many benefits to growing native plants.
First, these plants are better adapted to soils, moisture, and weather than exotic plants that evolved in other parts of the world. They need fewer fertilizers, and pesticides or use less water.
Second, they are unlikely to escape and become invasive, destroying natural habitats.
Third, they support wildlife, providing shelter and food for native birds and insects, while exotic plants do not.
Here is a list of native ferns that are well-suited for plantings in gardens of North Florida.
Never collect native plants from the wild as it will deplete natural ecosystems.
When possible, plant species grown straight from local seed sources. These native originals are the best choice, as they co-evolved with specific wildlife, which supports migration, breeding, and other seasonal interdependencies.
While every effort has been made to describe these plants accurately, please keep in mind that height, bloom time, and color may differ in various climates. The description of these plants has been written based on numerous outside resources.