Plant Family Guides: Zantedeschia---Calla-Lilies Guides
---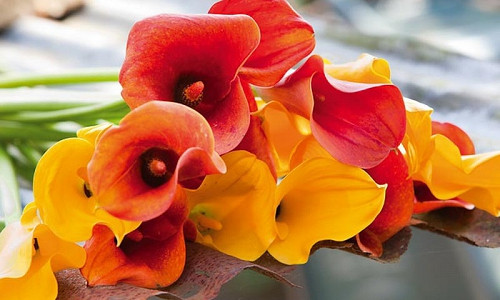 Native to South Africa, Zantedeschia lilies have become popular garden or household plants. Mainly grown for their magnificent, chalice-shaped flowers (spathe) surrounding a yellow finger-like stalk (spadix), and their arrow-shaped, spotted leaves, they are not true lilies, but are arum (Jack-in-the-pulpit) family members. Whether used in borders, containers or as cut flowers, they always provide a spectacular effect with their rich, cheerful colors.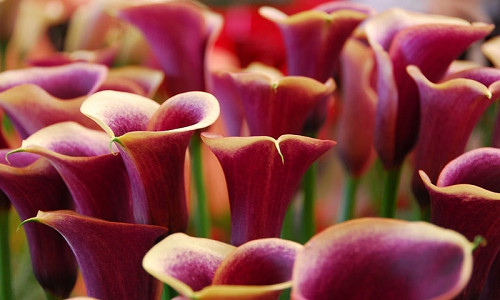 Native to South Africa, Calla Lilies deserve a spot in the garden or at home. With very little work needed, they will burst into bloom and add bright notes of summer color to the garden, or to your pots inside your home - provided some basic rules are respected.
Create the garden you've always wanted
You Have Reached The Free Limit, Please Subscribe to Proceed
Join Gardenia.net
Create a membership account to save your garden designs and to view them on any device.
Becoming a contributing member of Gardenia is easy and can be done in just a few minutes. If you provide us with your name, email address and the payment of a modest $25 annual membership fee, you will become a full member, enabling you to design and save up to 25 of your garden design ideas.
Join now and start creating your dream garden!